Series 7, Pie 66
4″ Blueberry pie
Hand sculpted, hand painted vulva art surrounded with cut and cut hand sculpted pie crust decorations
Original text from Instagram:
In making this pie, I used a reference photo submitted to my website. She also shared these words:
"I feel like for so much of my life, my body has been hyper-sexualized and made to feel like it existed for someone else's pleasure. I'm sending in this photo because I want to reclaim my body and recontextualize it as neutral. Sexuality is a glorious part of who I am, but it's only one aspect. Just like sexuality is part of vulva art, but not the only thing it's about. 💗"
The baked version can be seen on my website along with the link to submit your images if you would like to participate as a model.
#piesinthewindow #vulvadiversity #yoni #vivalavulva #handsculpted #flesh #newart #bodyacceptance #vulvalove #bodyneutrality #bodyneutralitymovement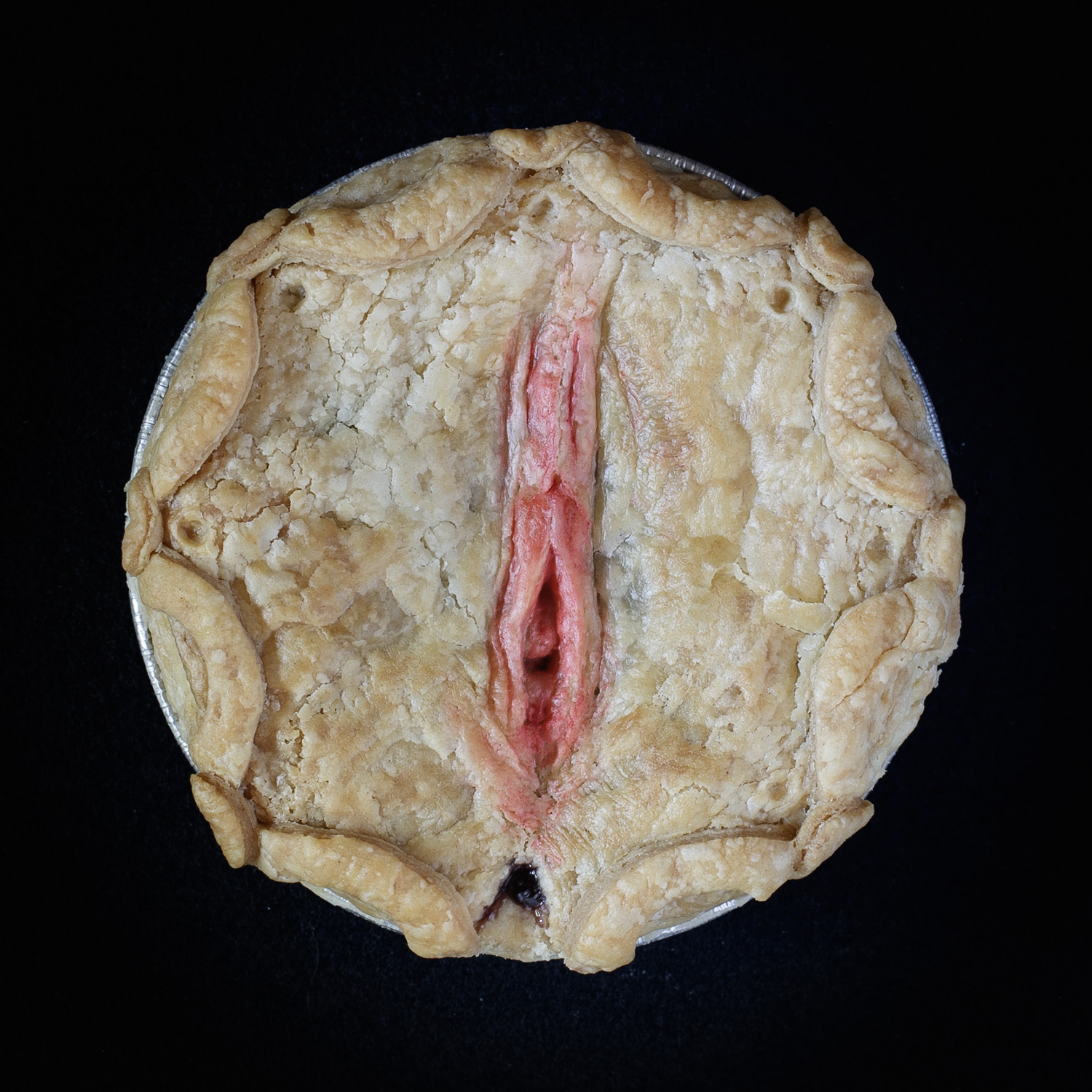 Model for Pies in the Window
This project wouldn't be possible without the lovely people who share their stories and images with me and I cannot thank them enough for participating.
If you would like to submit a photo and become part of the Pies in the Window Project, please check out the Model Submission Page.
Sign up for the newsletter
Get fresh baked news about Pies in the Window on the first Friday of every month!