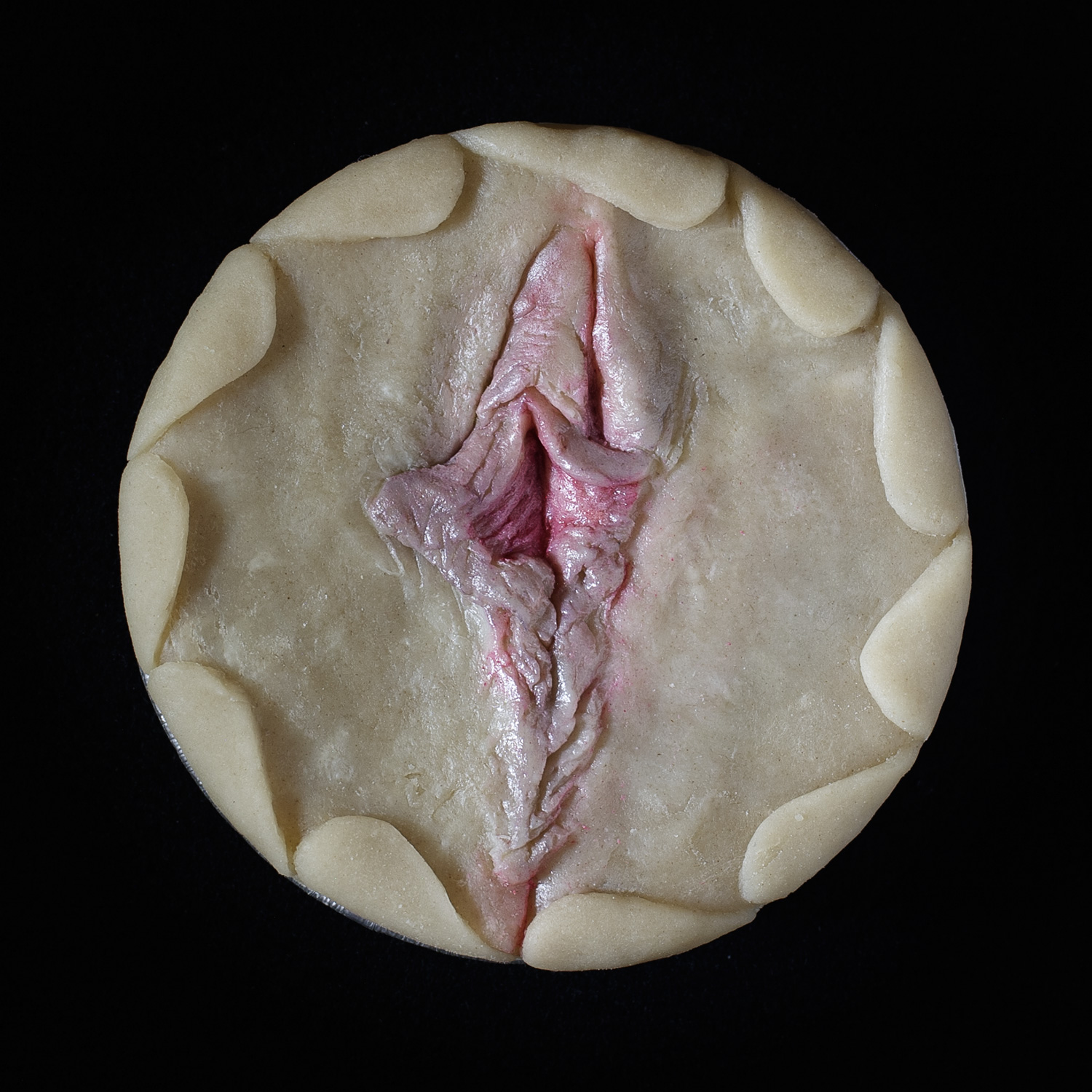 Series 7, Pie 64
4″ Blueberry pie
Hand sculpted, hand painted vulva art surrounded with cut and cut hand sculpted pie crust decorations
Text from Instagram:
Pie 64
This pie was made in collaboration with LucyLampLady, who graciously allowed me to use her photo as a reference. You can see this version as well as the baked version by visiting my website.
The colors presented in the submitted photos immediately caught my attention, so I made that the focus of this series. I tried my best to use the media in a way that would focus attention on the beauty and colors of the vulva contained within the outer lips.
Each time I make one of these, I marvel at the beauty of our bodies. The hours spent working allow me to reflect on important topics like sexism, patriarchy, feminism, pleasure, the divine feminine, motherhood, consent, gender identity, biology, etc. The space that has been opened in my heart and mind, not just for my own hot button issues, but for other people, has been a surprise gift to me.
The pie is a 4″, hand-sculpted, made from scratch blueberry pie. It's hand painted with Edible Artists' Oil Paints.
#piesinthewindow #yoni #vivalavulva #figuresculpture #newart #feministartist #artseries #conceptualart #yoniverse #handsculpted #divinefemininepower #endstigma #vaginal #sexpositivefeminism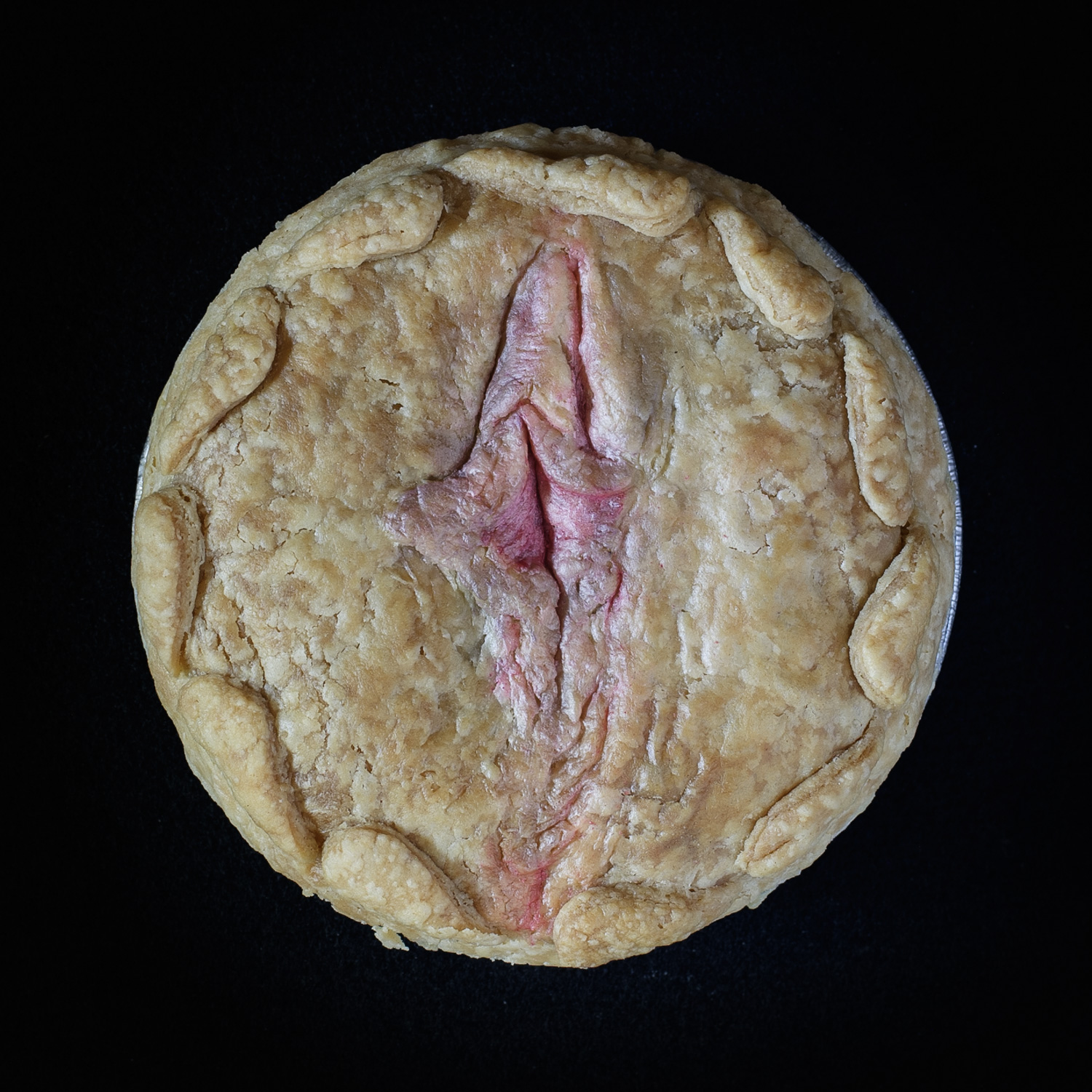 Series 7, Baked Pie 64
4″ Blueberry pie
Model for Pies in the Window
This project wouldn't be possible without the lovely people who share their stories and images with me and I cannot thank them enough for participating.
If you would like to submit a photo and become part of the Pies in the Window Project, please check out the Model Submission Page.
Sign up for the newsletter
Get fresh baked news about Pies in the Window on the first Friday of every month!