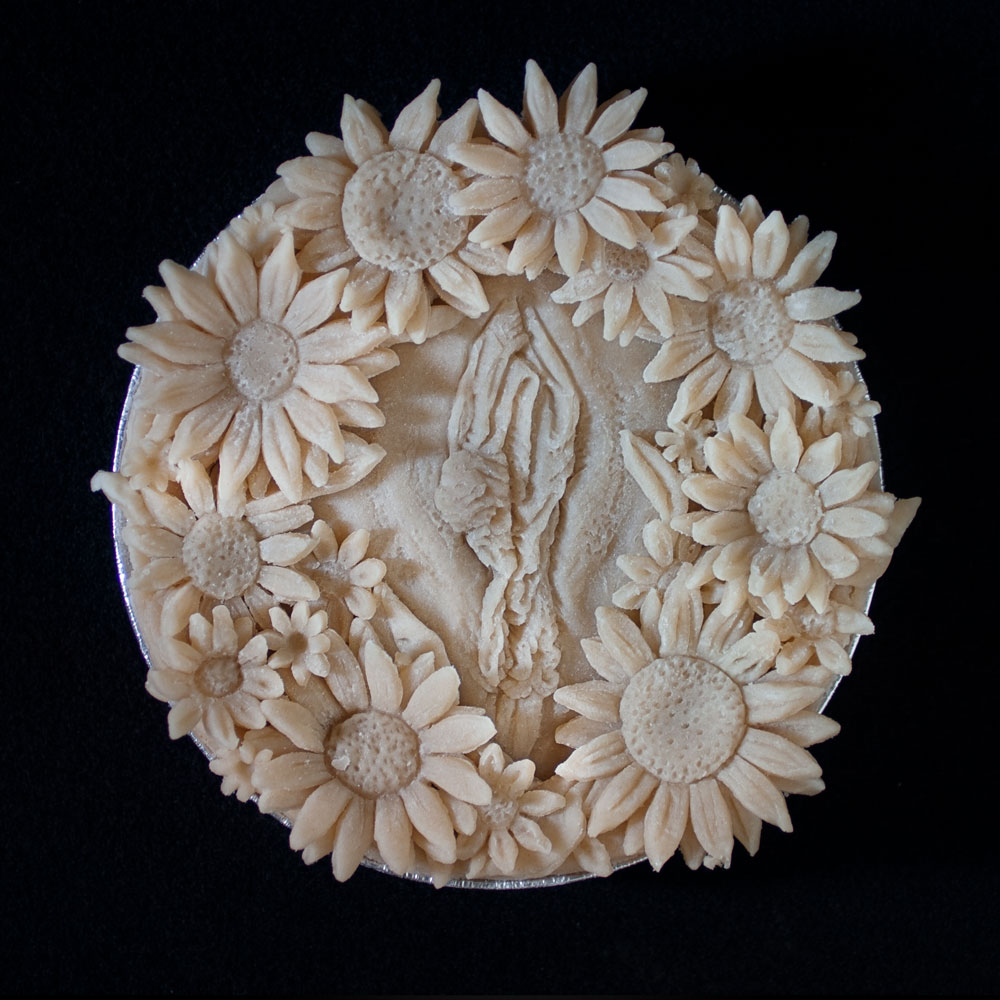 Series 5, Pie 46
6″ Blueberry Pie
Hand sculpted vulva art surrounded with cut and hand sculpted pie crust sunflowers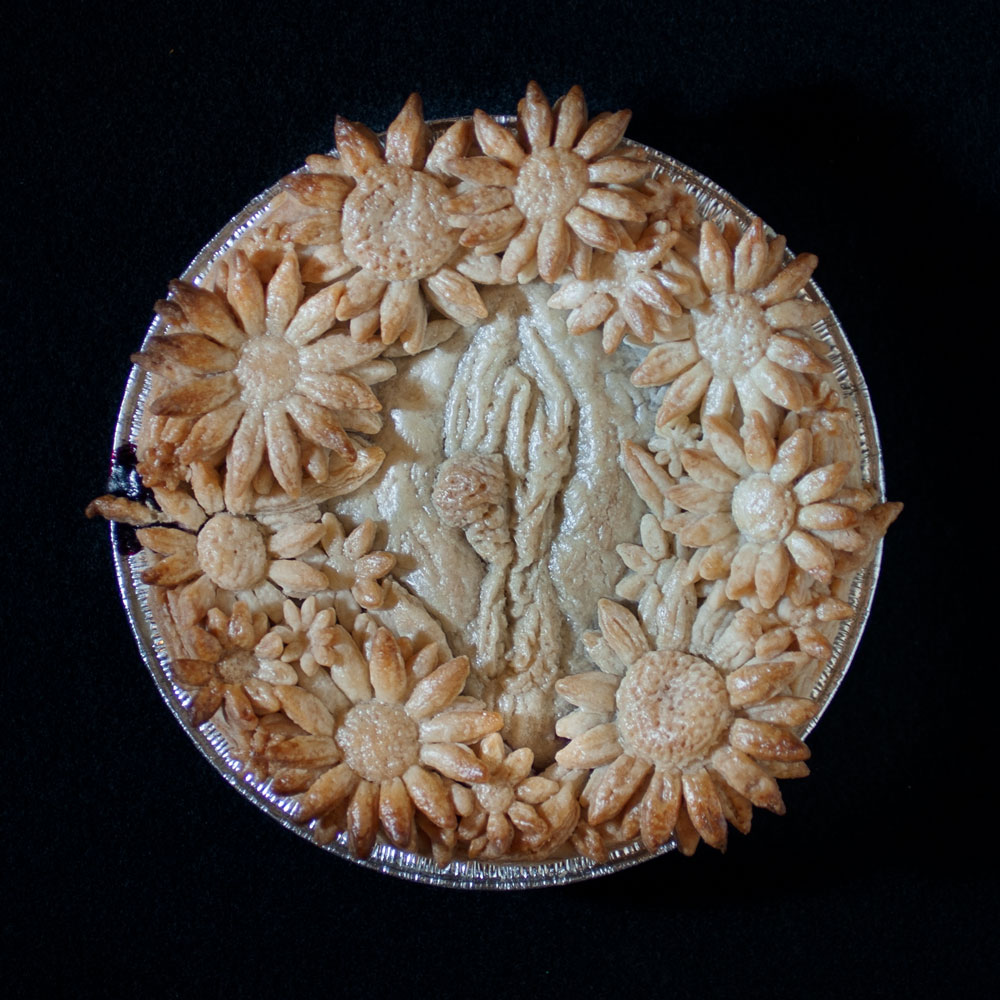 Original Text from the Instagram Post:
Pie 46
A new series pairing flowers.
The sunflower has a rich history of symbolism and lore that spans centuries and continents. It's been used for medicine, food, beauty products, and for religious ceremonies.
Today sunflowers are seen as tokens of adoration, loyalty, and strength.
You already know the beauty strength and power of the flower of life.
#piesinthewindow#vulva#feministart#womanartist#smashthepatriarchy#loveyourvulva#newart#sunflowerlove#sunflowers#petals#flowerart#myartwork#yoniverse#yoniart#vivalavulva#floweroflife#floweroflifeart
Baked Pie 46!
It's a made from scratch 6″ blueberry pie. I was really happy that all of the petals stayed in place and it baked very nicely. 😍
#piesinthewindow#womanartist#newart#sunflowers🌻#sunflowerlove#pieart#beautifulart#anatomy#mybodymychoice#artoftheday#yoniverse#floweroflife#divinefeminine#vulvapower#vivalavulva