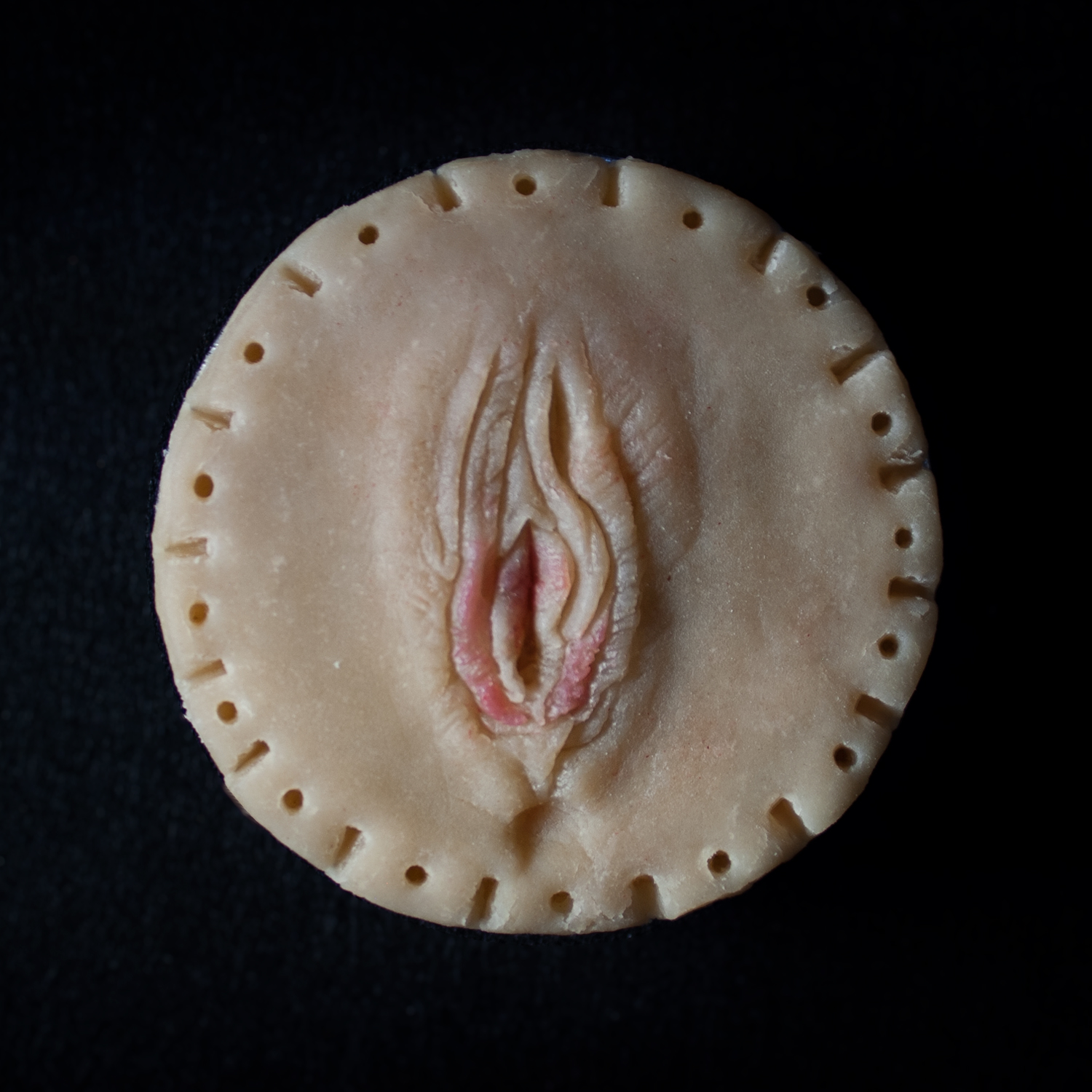 Series 3/ Pie 33
4″ Peach Pie
Made from scratch with all butter crust
Hand sculpted pie crust art, colored with freeze dried strawberries
Original Text from the Instagram Post:
Pie number 33
Wrinkles, crevices, asymmetry; variety of size and color; perfectly unique and beautiful.
Once, I heard a relative say that he didn't care what color or size a woman was because they were all alike when you "flip 'em upside down."
I know for sure that he was ignorant, hate filled, and wrong.
#piesinthewindow#piecrustart#vulvaart#vulvaportrait#feministartist#yoniart#bodyart#reliefsculpture#art#vulvadiversity#loveyourbody
Sign up for the newsletter
Get fresh baked news about Pies in the Window on the first Friday of every month!