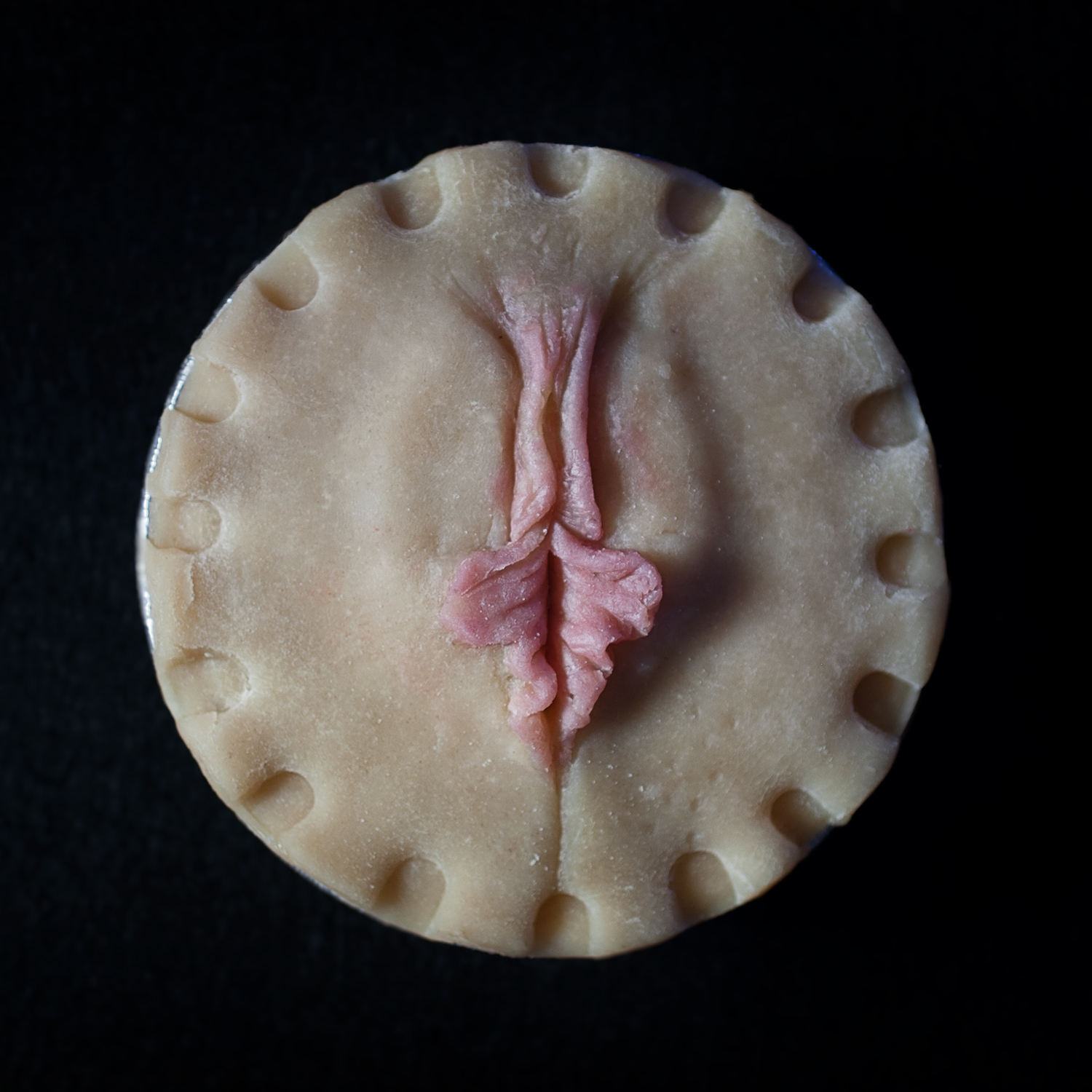 Series 3/ Pie 30
4″ Peach Pie
Made from scratch with all butter crust
Hand sculpted pie crust art, colored with natural cocoa, extra brute cocoa, and freeze dried strawberries
Original Text from the Instagram Post:
Pie number 31
I have been waiting so patiently to show you this one! It's my number 2 favorite of the series.
They banned my number 1 favorite, Pie number 26. 😞 (You can see the uncensored pie on my website.)
This pie embodies all that I love about the vulva. The softness, the vulnerability, the fragility, the strength, the capacity, the endurance, the power… The form is delicate but not fragile.
Then, there are physical and non-physical reactions to seeing it, so many flaky layers. ♥️
The pie is from-scratch peach pie with coloring from freeze dried strawberries.
#piesinthewindow#pieart#foodart#humanbodyart#figuresculpture#reliefsculpture
Sign up for the newsletter
Get fresh baked news about Pies in the Window on the first Friday of every month!