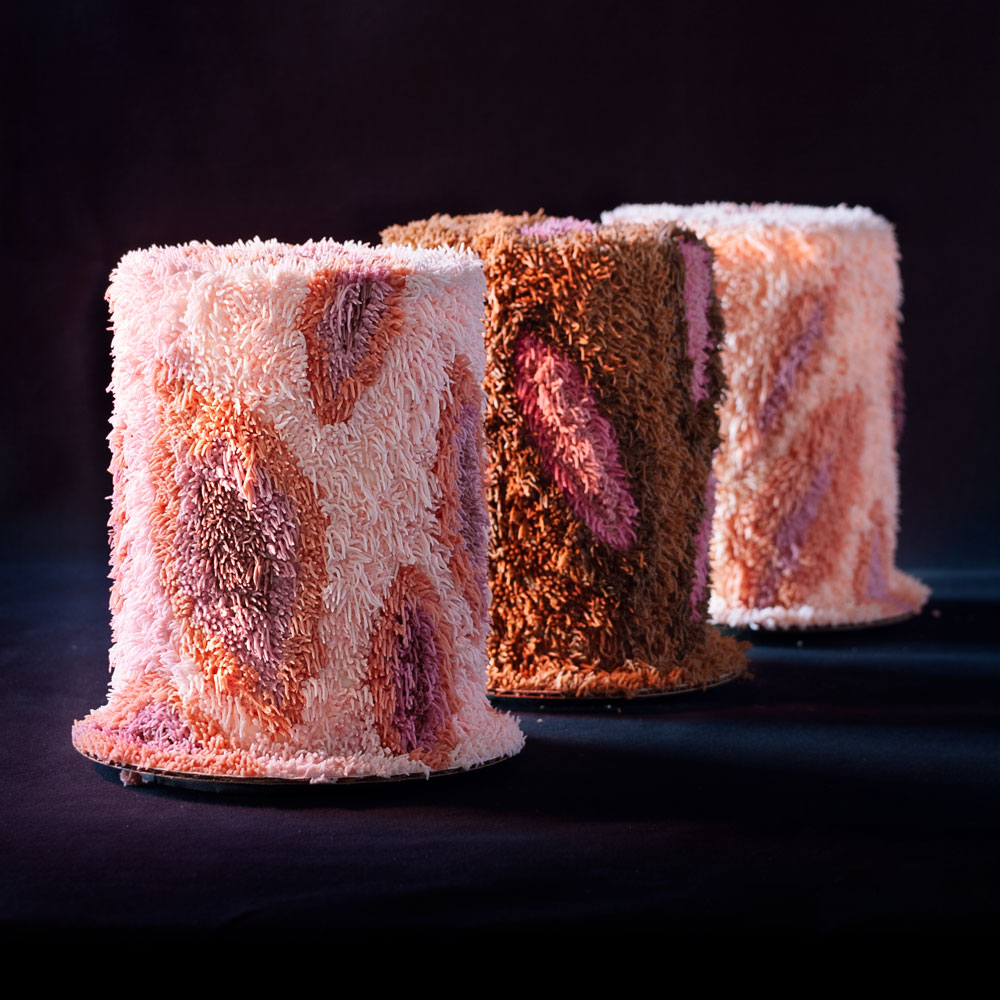 Three Shag Cakes
8″ tall, six-inch round
Piped with vanilla American buttercream
I thought it would be fun to create cakes using a little word play and vulva art. Shag cakes are a big trend right now, although they have been around for a while. Shagging, of course, never goes out of style.
Definition of shag (Entry 4 of 7)

transitive verb chiefly British, informal + usually vulgar: to have sexual intercourse with

Merriam-Webster Online Dictionary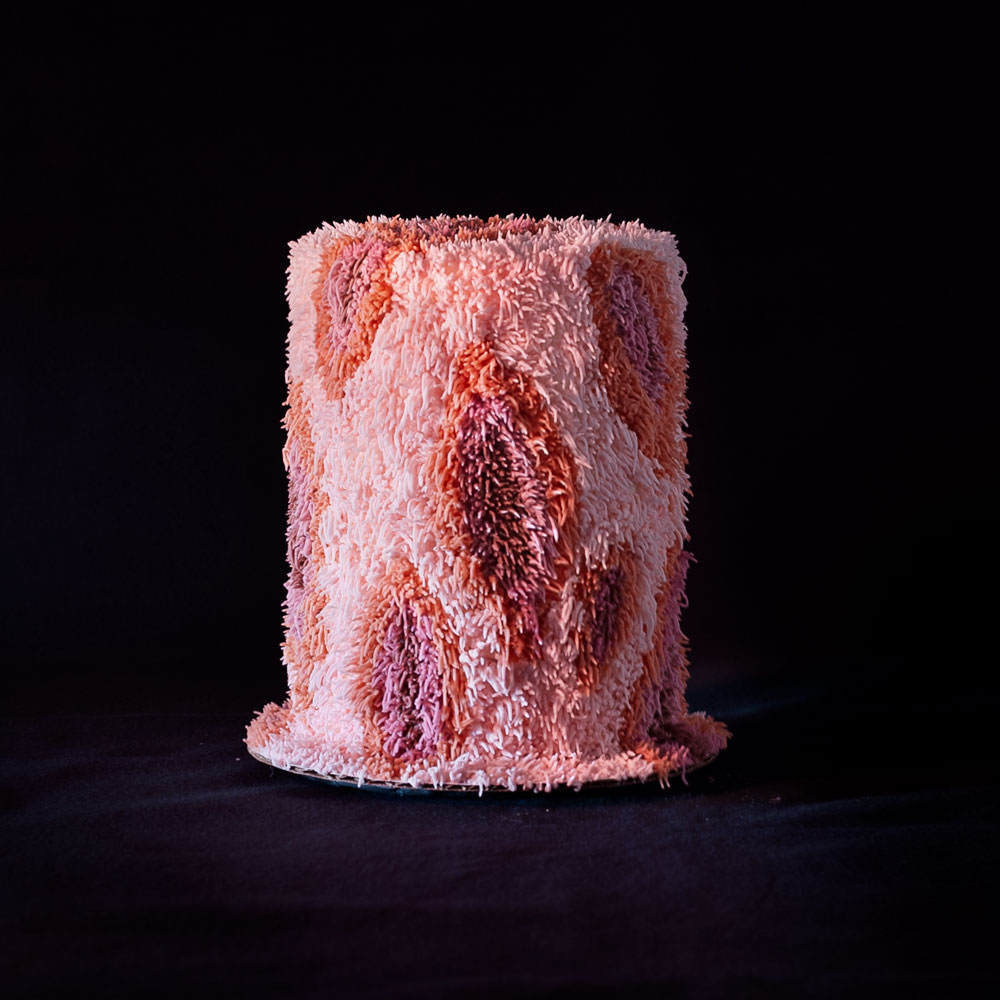 In taking the photo of the three cakes together, I nod to Wayne Thiebaud's cake arrangements in Rosebud Cakes. He had a big influence on my early artistic development, and now that I'm working directly with dessert, his art crosses my mind frequently.
As I was making the cakes, I had intended to have some light-hearted fun with dessert and decorative pattern. The process was very meticulous, and the cakes were so large that it became meditative. My thoughts turned towards sex positivity and the parallels between me just wanting to create cakes for fun and how women just wanting to have sex for fun draw the ire of our society.
I feel a longer post about this topic developing.
Original Text from the Instagram Post:
Three Shag Cakes- Don't yuck someone else's yum.
Becoming more sex positive doesn"t mean you go wild or explore alternate lifestyles. It means ending the shame and fear of your own sexuality and the judgement of others.
It means it's OK to talk about it and ask questions. Be curious, have fun, question your own beliefs when you have strong reactions. Don't stop learning.
#piesinthewindow#vulvaart#vulvas#yoniart#sexpositivefeminism#sexpositiveculture#sexpositiveart#shag#vivalavulva#divinefeminineenergy#mixedmediaartist#itsoktotalk#funart
Sign up for the newsletter
Get fresh baked news about Pies in the Window on the first Friday of every month!