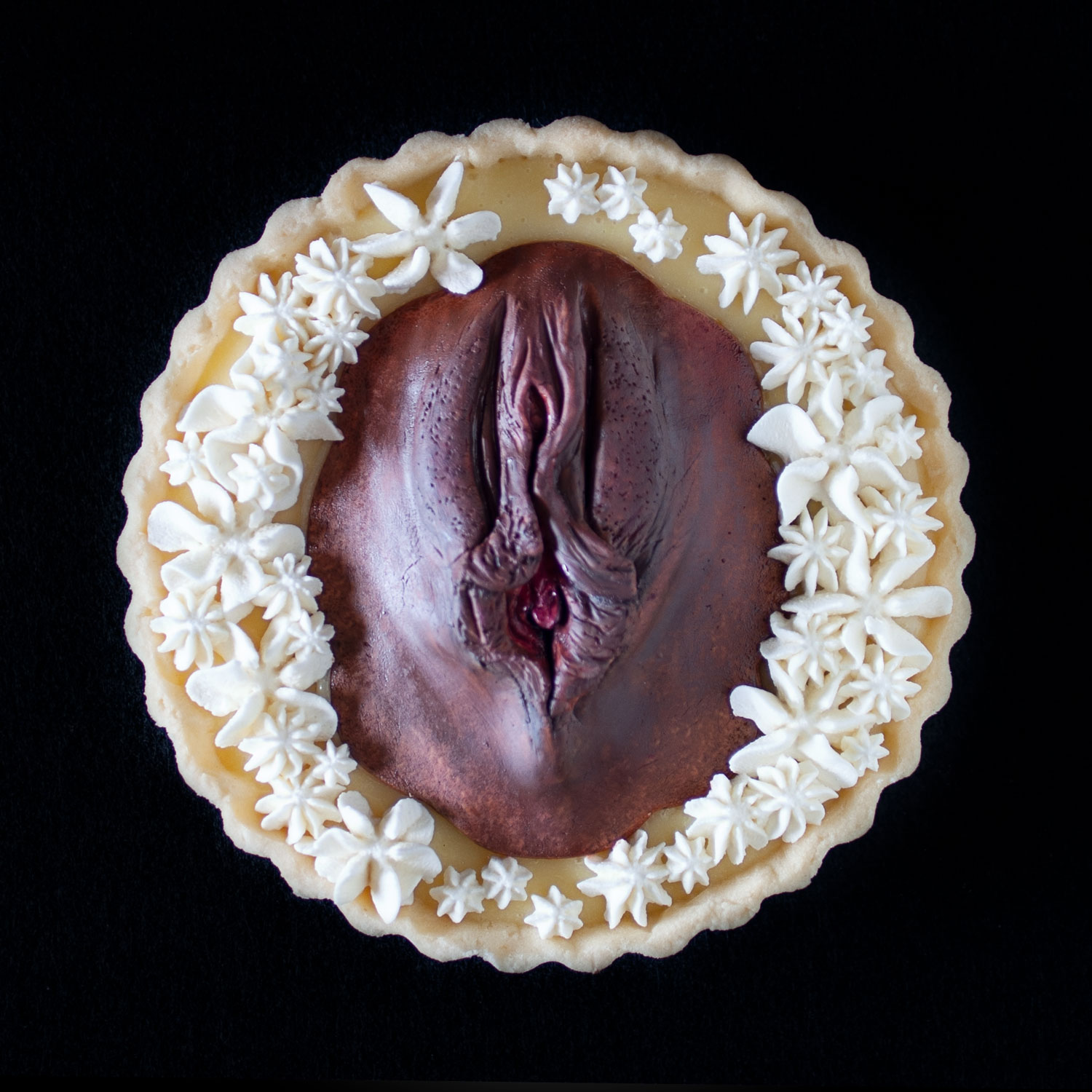 Tart 1
6″ Lemon cream tart with piped Chantilly cream
Crust is pâte sucrée
Hand sculpted modeling chocolate vulva painted with Edible Artist's Oil Paints
This vulva tart is part of the 5th series I've created using vulvas on desserts exploring vulva diversity and the objectification of the vulva.
Original Text from the Instagram Post:
Tart 2!

I tried my best to honor the beautiful pigmentation and the bright red introitus (the opening) in this portrait. ♥️

Here's also a monthly reminder to check your own bits! Take note of any changes or concerning issues, but mostly admire, send love, and give thanks for all the things your body does for you. ♥️

#piesinthewindow #pieart #tartart #feministartist #loveyourbody #foodporn #yourbodyisbeautiful #feminineenergy #pussypower
#vulvapie #vulvatart #artyoucaneat #handsculpted #sculpture #artgirl #ediblepaint #normalizenormalbodies #contemporaryart #art #handmade #bakedfromscratch #figureart #beautifulbody #itsart
#unusualart #whippedcream #pastryporn
Sign up for the newsletter
Get fresh baked news about Pies in the Window on the first Friday of every month!