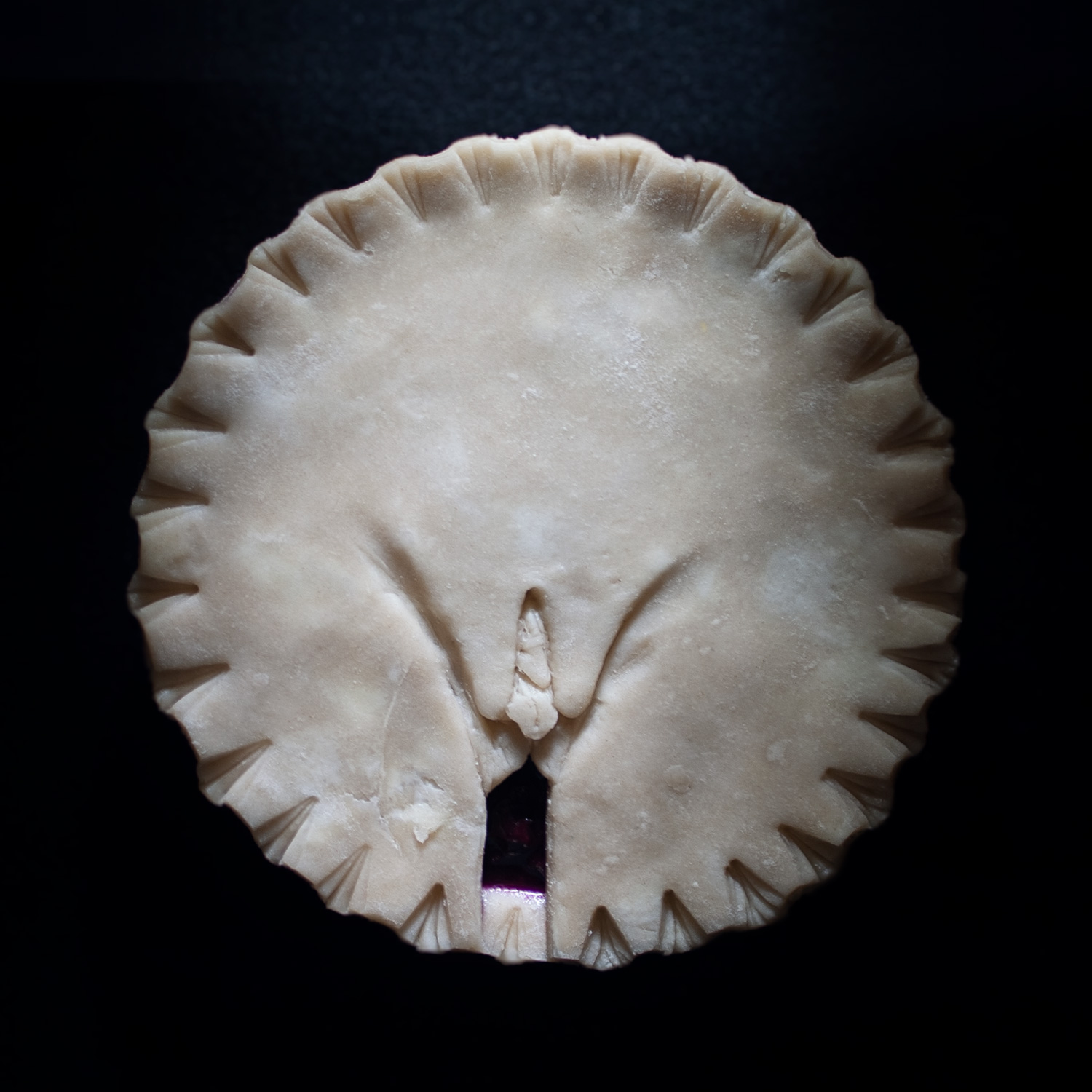 Series 2/ Pie 20
6″ Four Berry Pie
Made from scratch with all butter crust
Hand sculpted pie crust art
Original Text from the Instagram Post:
Pie number 20
Vulva (n.)
From Latin for wrapper or covering- consists of extrernal sex organs.
Different cultures have held/ hold different views of the vulva: reverence, worship, and celebration, or shame, concealment, and secrecy.
6", quad berry pie, all butter crust
#piesinthewindow#pieart#pieartist#vulvapie#vulvaart#vulvaartist#femaleartist#anatomysculpture#yoniart#yonipower#yoniartist#vivalavulva#vulvalution#devinefeminine#selfacceptance#selflove#normalizenormalbodies#feministartist#pieporn#dessertporn#artist#figureart#humanbody
Sign up for the newsletter
Get fresh baked news about Pies in the Window on the first Friday of every month!