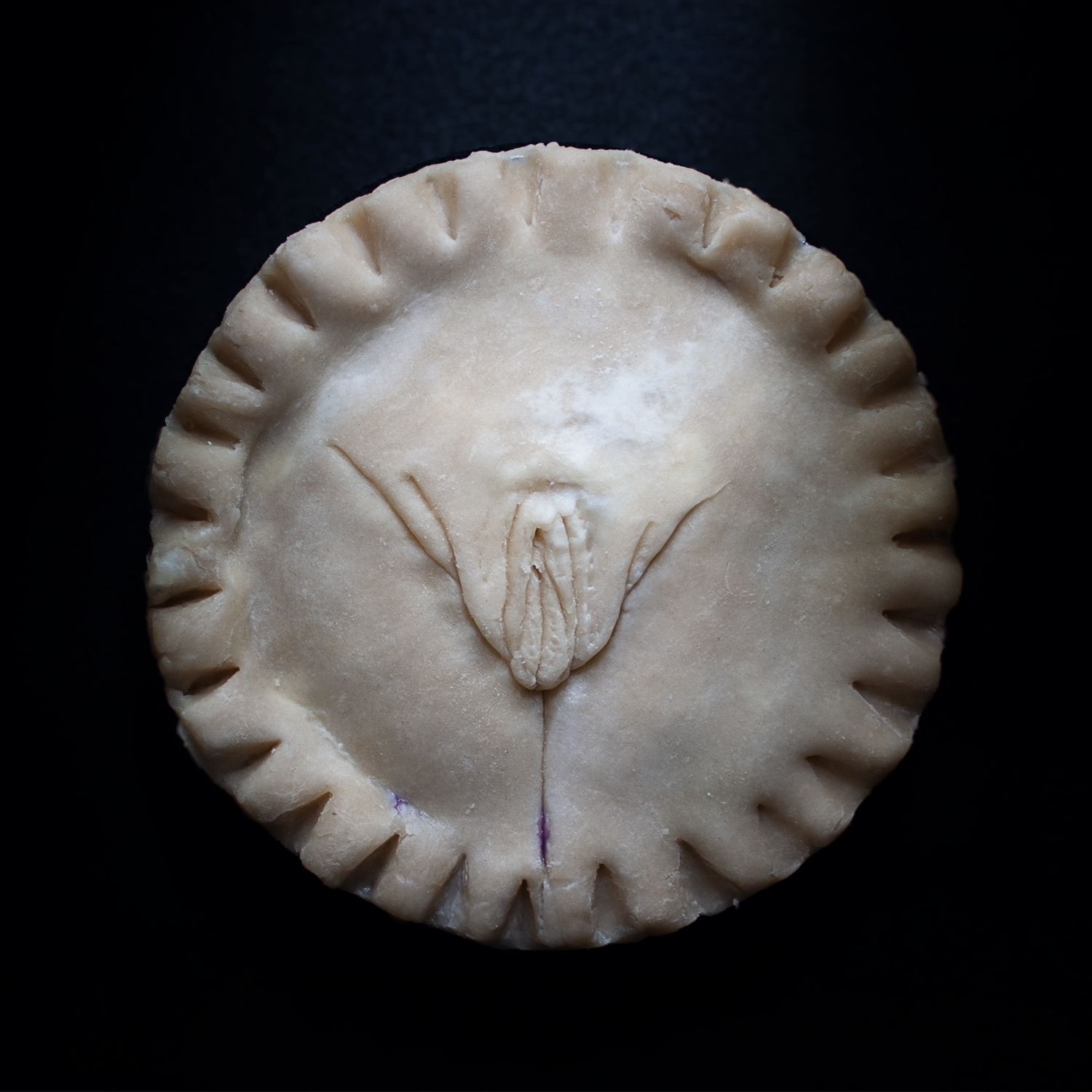 Series 2/ Pie 13
6″ Four Berry Pie
Made from scratch with all butter crust
Hand sculpted pie crust art
Original Text from the Instagram Post:
Pie number 13, the beginning of a new series.
Changing perspective to a standing, frontal view. Real vulvas have interesting folds and protrusions.
Approximately two-thirds of vulvas have protruding labia minora, yet many women feel their perfectly made body is abnormal or ugly because they aren't represented proportionately in the entertainment industry.
The pie is a six-inch, four berry pie all- butter crust.
#piesinthewindow#vulvapie#pieart#pieartist#berrypie#normalizenormalbodies#loveyourvulva#yourbody#vulvaart#vaginaart#genital#yoniart#reliefsculpture#anatomyart#dessertporn#vulvapower#selflove#sexeducation#bodypositivity#yourbodyisbeautiful#vulvalove#womansbody#femalebody#realbodies#yoniart#yoni#vulvalution