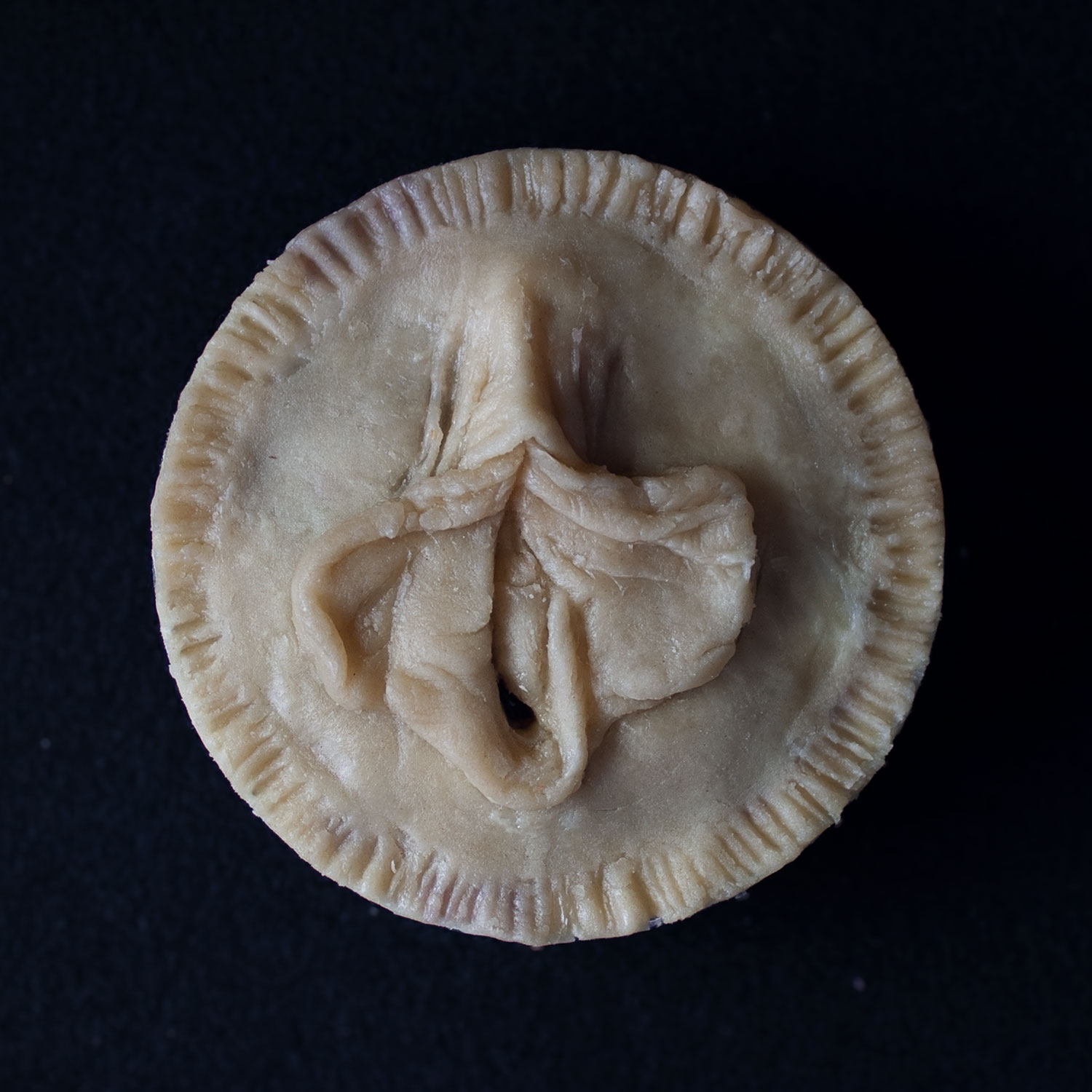 Series 1/ Pie 11
4″ Dark Sweet Cherry Pie
Made from scratch with all butter crust
Hand sculpted pie crust art
If you'd like to know more about Series 1 you can read my post about it —-> HERE
Original Text from the Instagram Post:
The eleventh pie in this series ♥️
I tried as carefully as I could to capture every detail, the crease in the left labia minora was particularly interesting.
I love how flamboyant it seems, just enjoying itself to the fullest. I hope the owner feels the same.
#piesinthewindow#vulvapie#vulvaart#pieporn#piecrustdesigns#piecrustart#dessertporn#pielover#sexpositivefeminism#loveyourbody#americanpie#shesmycherrypie#yoniart#labia#selflove#bodypositivity#vulvadiversity#feminineenergy#yonipower#vaginaart#vaginal#normalizenormalbodies#uterusart#body#figuremodel#reliefsculpture#figureart#figuresculpture
Sign up for the newsletter
Get fresh baked news about Pies in the Window on the first Friday of every month!